UX portfolio
"Date Assist": Using self-affirmation to reduce first-date unease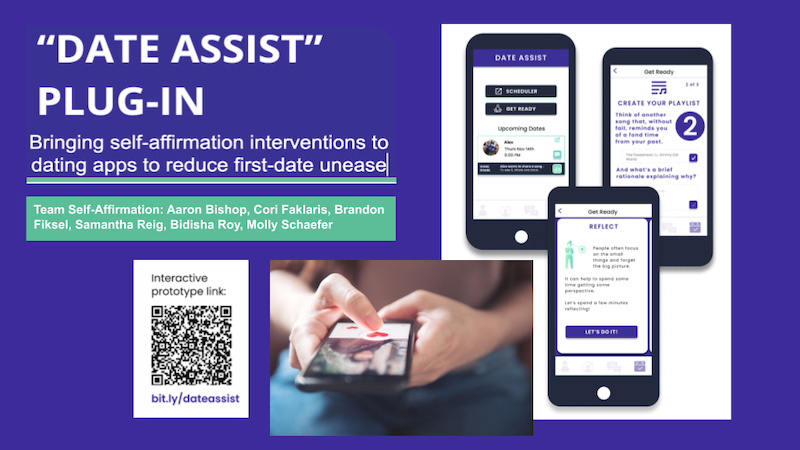 Our project team (a mix of Phd and Master's in HCI students) conducted a literature review and interviewed subject-matter experts about the concept of self-affirmation - a technique for bolstering someone's self-concept in a threatening domain by reminding them of their positive attributes or values in another domain.

This research and analysis drove the development of the "Date Assist" plugin. Our self-affirmation designs, intermixed with a date scheduling tool, are meant to ease the anxieties of a first date and to bolster the user's self-concept regardless of the date's outcome.
Go to top
Usability evaluation of Indiana Landmarks website redesign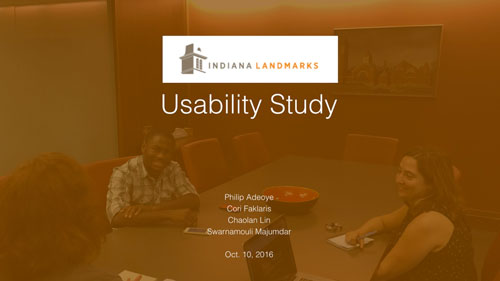 I led my team in conducting cognitive walkthroughs, contextual inquiries, heuristic evaluations and other research to assess the ease of use, usefulness and user satisfaction with the 2016 redesign of IndianaLandmarks.org.

We then executed a study using think-aloud evaluations, a semantic-differential questionnaire, a comparison of novice and expert time-on-task data, and computation of a "lostness" score to dig deeper into the website's performance on key indicators.
Go to top
"4P: Photo Project Planner Pro" contextual design project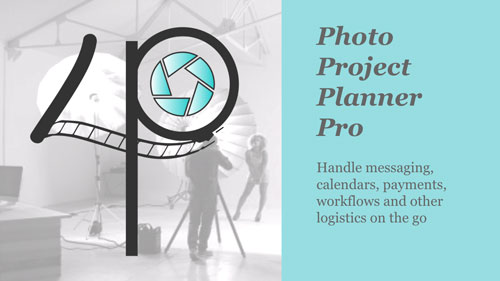 Our team conducted ethnographic-style interviews and observations with working photographers in a Midwestern U.S. city, then used affinity diagrams, artifact diagrams, sequence mapping and storyboarding to organize and analyze our data.

This research and analysis drove the design and development of a tablet-focused application to help these professionals better manage clients and contract work. The project is at the prototype stage, pending further iteration and funding.
Go to top
"Chat Me" unified messaging app - evaluation and research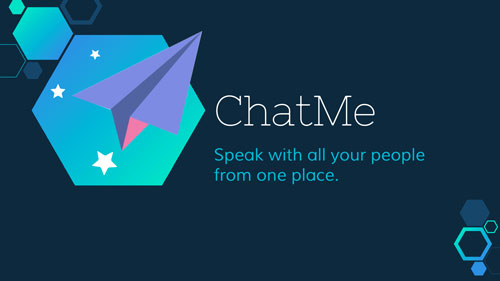 I designed and executed a validation study of our team's proposed multi-modal application to unify messaging across platforms and incorporating several types of media content.

This involved the creation of an online suite of evaluation materials in Google Forms, including two user scenarios for evaluation of mobile and desktop prototypes, a survey to rate usability problems, a post-task questionnaire, and short interviews with participants. The data was used to make recommendations for future development.
Go to top
"Together" event discovery app for young urbanites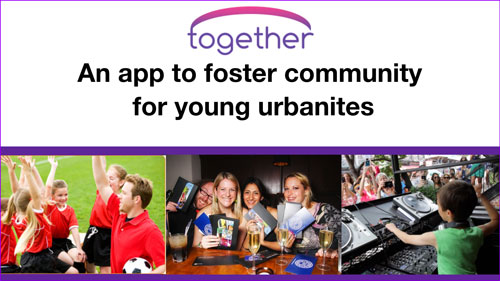 I was deeply involved in the research into this problem space, including ethnographic-style interviews and observations with our target market of age 18-45 urban professionals. We used our participant data to develop user personas and use cases to guide brainstorming of ideas, employing affinity diagrams and concept mapping to identify themes and storyboarding the best candidates for development.

Our app sketches and prototypes were vetted using think-aloud evaluations, cognitive walkthroughs and heuristic evaluations.
Go to top